Family Info
Sunday family performances
*Per person, before taxes. Service charges are included in the prices displayed.
Regular
19,75$
La P'tite Troupe
13,25$
RSA shows
19,75$
Virtual reading
12,50$
To enrich your theatrical experience at L'Arrière Scène
Take part in a free workshop, from 14h15, in the lobby of the Cultural Center!
Family theater
Before each performance on Sunday, L'Arrière Scène invites young people and their families to participate in a unique activity, designed specifically in connection with the show of the day. This fun introduction will immerse you in the world of creation, open the critical eye of young people and stimulate their artistic sensitivity. Their interest in the theatrical experience will be enhanced!
To find out which workshop to try on your next Sunday outing, follow us on social media.
And it continues after the show!
The theatrical experience ends with a public discussion with the performers at the edge of the stage, immediately after the performance. Now is the time to share your thoughts and ask them all your questions ... you might just get some behind-the-scenes secrets.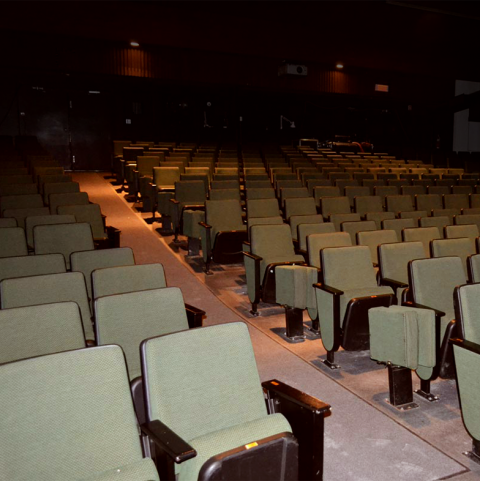 Practical information
Please respect the minimum age indicated for each show;
General admission, no reserved seat;
The doors open fifteen minutes before the start of the performance.
L'Arrière Scène believes in access to the theater for ALL children!
During sensorially adapted performances (RSA), everything is done to comfortably accommodate spectators with autism spectrum disorder (ADD) while allowing them to have a good time in the theater with their family:
ambient lighting in the room during the show;
sounds diminished during the performance;
reduced number of spectators;
islands of calm in the lobby to avoid sensory overload;
sound clips and heavy doggies available;
possibility of entering and leaving the room during the performance;
virtual visit of the places available on our website